Royal Mail is our default carrier - we charge only the actual cost postage

We can send by courier if this is preferred and large orders may be lower cost if sent through a courier - but we will ask you first.

We can send folded maps more cheaply at £2 postage, and this is ideal if the map is for study or historical investigation

We will send flat rolled in a cardboard tube (£5.65 on current postage rate for 1st class) and this is better if you are planning to display or frame the map.

The are some items we ONLY send flat rolled , e.g. original 1912 maps, or county colour maps.

Orders over £25 are free postage and sent rolled.

The above options are shown once you are at the check out. We will try to combine items where possible to keep the postage cost down and only charge what we in turn are charged at the Post office.

We are down to road from Forres Post Office in Moray, Scotland and find this offers an excellent next day delivery service. The local "postie" at your door also tends to know the house locations whereas we find couriers frequently are late or just get lost....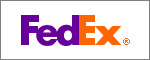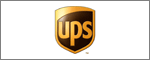 We offer a single rate for posting across the UK and, being based in the Highlands, don't really have much patience with those companies that seek to charge more for sending to a location outside of the core urban conurbations. We don't!
Postage for international destinations is also charged at cost and we find is not that different from the UK.

If you are looking for other shipping options, then please get in contact.

We also are happy to people to pick up from us and this can be arranged in either Forres or from a related office in Inverness

Country
Delivery time
Price included VAT
United Kingdom
(excluding Channel Islands & BFPO addresses)
Up to 3 working days as late Friday order may go out first thing Monday to be with you Tuesday morning
Shipping cost
Northern Ireland and AB Postcodes - same as rest of UK - on principle!
up to 3 working days
Shipping cost
Highlands and Islands - same as rest of UK - on principle!
up to 3 working days
Shipping cost
Standard UK Delivery - 2nd class Post Office
up to 7 working days
Shipping cost
Germany, Belgium, Netherlands, Luxembourg, Italy, Spain, USA, Canada, New Zealand, Australia - sent 1st class post and we see an average arrival 3-5 days later
up to 7 working days
Shipping cost